Logo Wear
Green and Grey Sweatshirts Now Available!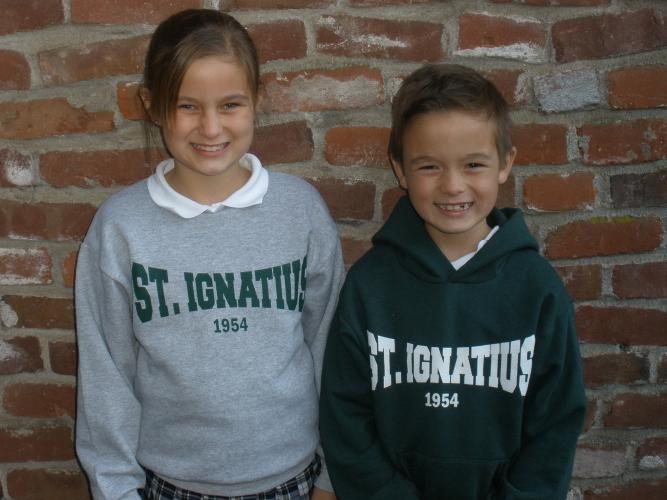 Place your orders for Green and Grey Sweatshirts.  
Two ways to order:
Complete the attached order form and turn it in to the school office with a check payable to St. Ignatius Athletics.
Submit your order online here.  There will be a 3% convenience fee for online orders.
If items are in stock they will be sent home with your child by the end of the week.  If sizes need to be ordered it can take up to 3 weeks.  We will only be placing a few orders this year.  Place your order soon before it starts getting chilly!
Logo wear sweatshirts may be worn on all school days, except formal uniform days including Mass days.
Contacts:
Kristina Metzinger, kmetz@surewest.net
Jenny Thompson, kentjennyandmax@yahoo.com