Adopt a Family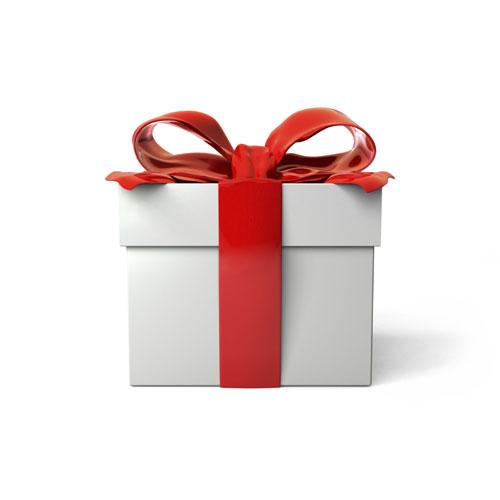 Spreading our Christmas Cheer—Families for Others
Fr. Michael Santarosa, the Jesuit Provincial of our new "Jesuit West" province, has asked all the Jesuit ministries within a region, to become partners in our ministries.  In our region, we have three Jesuit ministries: Jesuit High School, Cristo Rey High School, and St. Ignatius Parish and School.  As a result of this focus, a leadership team has been formed to help create a formalized plan and to expose the varied opportunities that already exist for our ministries to work together for the greater good.
With this in mind, St. Ignatius Parish School will be adopting families this Christmas Season that have children enrolled at Cristo Rey High School, and have been identified as a family of need by the school's administration. These families are committed to their child's Catholic Education, specifically one that focuses on our Ignatian spirituality.  We are excited and blessed to participate in this program and partner with a major Jesuit ministry based here in Sacramento.
View the families' wish lists and sign up at http://signup.com/go/xOzTSqz
About Cristo Rey, Sacramento
At Cristo Rey Sacramento is located at,  8475 Jackson Road in Sacramento.  Their mission is to provide an affordable, college preparatory, Catholic education to young men and women with limited financial resources. They are proud of the rich eleven year history as well as 440 graduates.  Students are not just graduating from Cristo Rey; over 96% are accepted to colleges and universities, instilled with the traits of accountability, responsibility, motivation and a hope for a better future.  They are truly working to break the cycle of poverty one student at a time.
Cristo Rey Network
Thirty -two Cristo Rey schools in 21 states and the District of Columbia provide a quality, Catholic, college preparatory education to 10,000 young people who live in urban communities with limited educational options.
Member schools utilize a rigorous academic model, supported with effective instruction, to prepare students with a broad range of academic abilities for college success.  Cristo Rey schools employ an innovative Corporate Work Study Program that provides students with real world work experiences. Every student works five full days a month to fund the majority of his or her education, gain job experience, grow in self-confidence, and realize the relevance of his or her education. Students work at law firms, banks, hospitals, universities, and other professional Corporate Partners.
Please see the attached list of needs of each family member.  We thank you in advance for your generosity and for living the Magis…..  All for the Greater Glory of God!
Here you will find wish lists for the members of 11 different Cristo Rey families. Multiple people can sign up to give gifts to one family or person. When you sign up please COMMENT with which items you will be providing. This will help us meet as many needs as possible and avoid duplicate gifts. All gifts should be labelled with the recipient's name and family number and be sent to your child's classroom by Monday, December 11th. Thank you in advance for your generosity!