Grandparents Club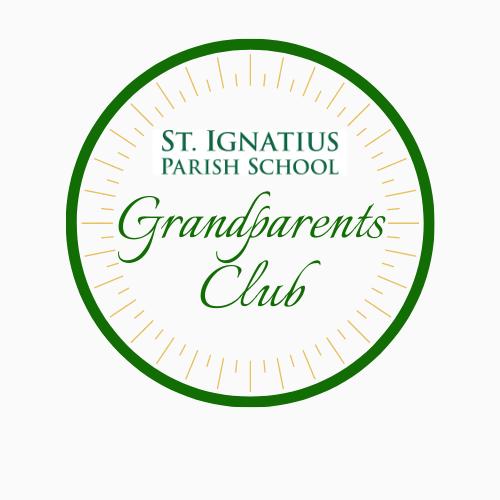 The Grandparents Club provides an opportunity to rekindle old friendships and meet new friends within the community of St. Ignatius Parish School.
All grandparents and special friends of St. Ignatius School students are invited to become a member of the St. Ignatius School Grandparents Club.
Whether you live close by or across the country, you can play an active part in the education of your loved ones at SI.
If you are local, there are a number of opportunities to volunteer, including helping in the school library, assisting with school security, reading to students, yard duty, and the Parent Club. And of course, we would be delighted to have you join us at the monthly school Masses.
Grandparents Club Purpose
The purpose of the St. Ignatius Parish School Grandparents Club is to support the events, programs, and projects of the school through the sharing of time and talent to enhance the academic, social, and faith-filled experience for all.
Grandparents Club Mission
The Grandparents Club will create positive experiences and opportunities for grandparents, for and with their grandchildren.
Meetings
The inaugural meeting of the St. Ignatius Grandparents Club was held on March 8. The following week Covid-19 changed everything. We are exploring the possibility of meetings being held via Zoom.
As grandparents, many of us have the time to enhance the school experience for our grandchildren, and for all the community that is St. Ignatius Parish School. It is fun to participate – and to see people with whom we shared the St. Ignatius experience many years ago – a wonderful opportunity. - Julie Ogan - Alice 8th & Will 5th