March Madness
Cancelled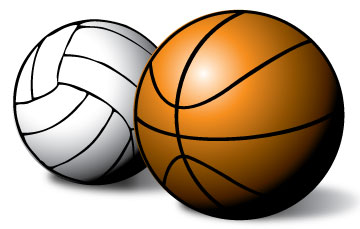 It is with great disappointment we announce the cancellation of March Madness. The diocese has cancelled all children centered events.
Come cheer on the staff as they take on the 8th grade girls Volleyball team and the 8th grade boys Basketball team.
Admission is free to all SI students wearing any St. Ignatius shirt or jersey. 8th graders playing in the game are admitted free. Adults are $2 and Children are $1 (those not in SI clothing!). Free popcorn for those that make a sign supporting either the staff or the 8th graders and bring to the game.
Doors open at 4:30 and the first game starts at 5. Face painting, games and prizes. Food includes loaded nachos, pizza, and Yo-Yo Yogurt.
Come out for this fun, family friendly annual event to celebrate our 8th grade athletes. Free raffle ticket for each person attending the game.