Qualities of an Ignatian Community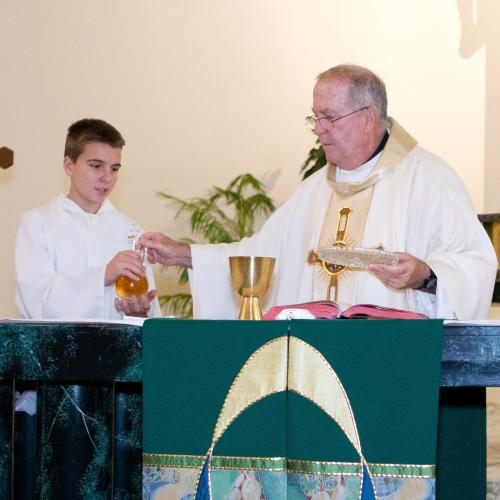 God Centered
We are created to praise, reverence and serve God.
Spiritual
Recognize that the initiative for all that happens in us is from God.
Generous
Generosity was one of the most important dispositions Ignatius looked for in individuals.
Compassionate
Be compassionate as your heavenly father is compassionate. (Matthew 5:48)
Responsible
Seeking excellence in self and ready to encourage others.
Just
We act justly, to love tenderly and walk humbly with your God. (Micah 6:8)
Grateful
We give thanks to God for God's indescribable gift to us. (2 Corinthians 9:15)
Respectful
Seeking and finding God in all. (Spiritual Exercises, 237)
Committed
To search for truth in relationship with others.
Helpful
Ignatius Loyola wanted us to help souls.
Loving
Love ought to manifest itself in deeds rather than words. (Spiritual Exercises, 230)
Cultivator of Virtue
In self and others-Faith, Hope and Charity
Reflective
Engages in the Ignatian practice of reflection on experience leading to action so that one is transformed into a truly integrated person engaged in the world.
Team Member
We belong to a community of faith with a single aim to be on Mission with Christ.
~St. Ignatius Loyola; Spirit and Praxis, Loyola Institute 2002