2014 Academic Decathlon Champions!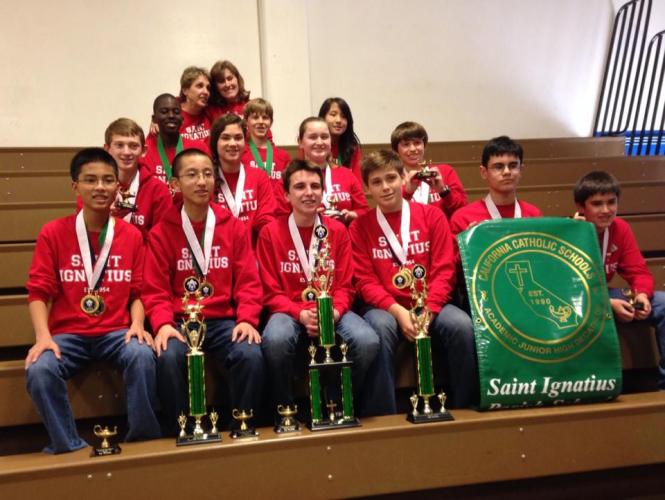 The St. Ignatius Academic Decathlon team won their 7th Diocese championship this past weekend. The team placed first in logic and first in the super quiz. In addition Peter Sutarjo placed first in Religion, Todd Russell placed first in Science, Alex Bonilla placed first in Social Studies, Cade Johnson placed first in Current Events, and Saunder Salazar placed first in math. Tony Arostegui placed second in Fine Arts, and Andrew Tilton placed second in Literature and Claire Russell placed third in English.
The team will now move on to the State Championship next month in San Bernadino.
The school is very appreciative of all the hard work of the students, their parents, and the adults who helped them prepare for the competition. We are very grateful for the support of Mrs. Berghoff, Mrs. Spinelli, and most especially for the countless hours and dedication of Mrs. Walker and Mrs. Arotstegui.
Congratulations SI decathletes! We are proud of you.