Amazing Grapes – October 7, 2017
Our First Major Fundraiser Is Around The Corner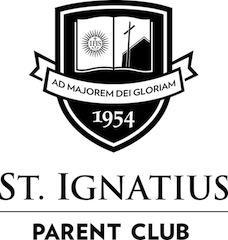 Please join us for a fun evening with friends and family while sampling delicious treats from favorite local restaurants and enjoy a variety of beverages.  Amazing Grapes is a 21 year and older event!
Tickets now available for sale!  Get your tickets early to get the best price.  Tickets on sale for $50 until Friday, September 29th and then price will increase to $60 through the day of the event.  Click on this link for online registration
https://stignatius.webconnex.com/AmazingGrapes2017
Also, volunteer opportunities are available on SchoolSpeak!  Sign up and be a part of this amazing event while earning your major fundraising parent hours.
If you know of a restaurant, winery, brewery or someone that would be interested in being a vendor or donating to the event please have them contact one of the chairs, Tina Gerges – tinagerges@gmail.com OR Racheal Bardis-Squaglia – rbardis@gmail.com