SI Pirate's Ball Gala & Auction Tickets Are Available NOW!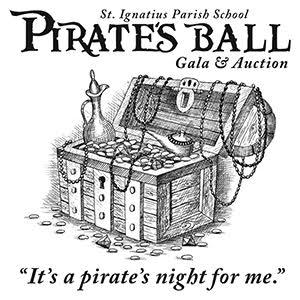 We can't wait to share some of the fun surprises, additions and new auction items at this year's Gala & Auction! Tickets can be purchased online and at the school office. Reservations are not guaranteed and a limited number of tables and individual tickets will be sold. 
Online Ticket Purchase Instructions: 
Go to www.SIGala.org. 
Click the 'BUY TICKETS' button.
Enter your contact info.
Enter your guest information. If you are buying multiple tickets or a ticket with multiple guests, you can enter your guest names at the time of purchase or wait until later.
If you would like to attribute all or part of the purchase to another SI family for fundraising credit, include that information in the space provided online or email yohoyoho@SIGala.org directly.
Add Your Extras:
Class Pirate Booty!  – Each class competes to see which can sell the most pirate treasure to win an amazing pirate-themed class party & gift for their teacher.
Free Dress Passes
Underwriting and Sponsorship Opportunities
Program Advertising or Message Boxes
Provide your credit card payment info.
Click the 'PAY' button. And your all set!
Once complete, you will receive an email with the details of your purchase. Additionally, if you provided an email for your guests, they also will receive a notification that a ticket has been purchased on their behalf.
If you need to make changes to your guest list, use the link provided in your receipt email.
Please don't hesitate to contact us should you have any questions between now and the event.
We can't wait to see you there!
SI Pirate Ball Crew