SI Track and Field (for 5th-8th grades)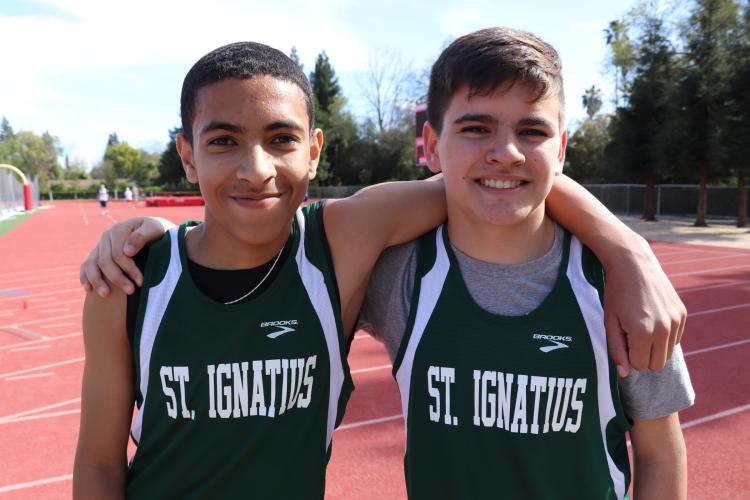 Practices are Tuesday & Thursday immediately after school. Practice ends at 4pm. Kids without rides at 4pm are checked into Extended.
Kids will need shorts/t-shirts and running shoes (most likely the shoes they wear to school -no spikes). Water bottle and a snack like a granola bar or fruit is always good so they don't run out of energy.
Practices include sprinting/running mechanics and a blend of high intensity interval training to increase strength, agility and fitness. Constantly changing drills and intervals make practice fun– we just don't run in circles!
Get Fast, No Matter Your Interests: Even if your child doesn't want to be the next, great Olympic track athlete, SI track teaches kids how to run faster and jump higher for other sports. We can teach your kids sprint mechanics while building strength and endurance!
Our focus is on having fun, getting fit and improving personal times/distances.
Parent Friendly: The season is short with no out of town travel – 3 practice meets and championships for those who qualify – all at Jesuit.
Got questions? Contact Steve Prince @ steve.prince28@gmail.com