What An Amazing Evening!!!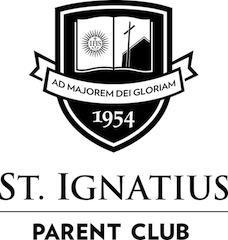 The SI Parent Club would like to give a huge Thank You to our AMAZING Amazing Grapes Co-Chairs: Tina Gerges and Rachel Squaglia!  They created such a fabulous and memorable evening for our school parents, alumni, faculty and parishioners!
Attendees enjoyed great company, terrific entertainment and, of course delectable drinks, cuisine, and desserts.  A big thanks to all our volunteers for giving so much of their time to plan and prepare for this event.  The Parent Club would also like to thank our generous sponsors and supporters.
We look forward to seeing all of you again at next year's Amazing Grapes and thank you for your continued support of St. Ignatius School.
Heather Reeves & Tammy Steiner
2017-18 Parent Club Co-Presidents